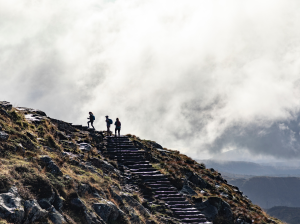 Taking the popular CBEC course of 10 two hour individual video sessions gives you an opportunity to work with yourself psychologically to become a better and more effective leader for your employees and the organization.
The package includes thorough and internationally acknowledged psychological tests of psychological state, health and personality.
When you book a CBEC course you will receive tests and questionnaires to fill out before the first sheduled session.
In the first session you will get feedback on your tests and work out a plan for the specific issues you want to work on in the coaching and your goals for these.
During the sessions you will address and be shown effective and scientifically proven ways and methods to work with your self psychologically.
There is general concensus within the field of executive coaching that the below list covers personal skills, areas of focus and steps for becoming a better and more effective for your employees and the organization. The CBEC course will provide you with these:
Self-reflection
The knowledge of and ability to reflect on your own strengths and weaknesses as a leader. To be honest with yourself and identify areas where you need to develop. This could include qualities such as communication, decision-making, or conflict management.
Personal development plan
Having a personal development plan that focuses on the areas you want to improve. Having set specific goals and identified the steps necessary to achieve them.
Self-analysis
Knowing and having trained a systematic methods for paying attention to, monitoring and registrating own emotions, thoughts, and behavioural patterns in different situations. And monitoring how your actions impact your employees and the organization as a whole. Being able to constructively receiving feedback from others and being authentically willing to adjust your behavior to create positive changes.
Communication and relationships
Getting a method to work on your communication skills and building an even better relationship with your employees. Using the situational analysis method to be able to listen more actively to their concerns and ideas and being open to constructive feedback. Creating an environment where employees feel safe to share their thoughts and contribute to the success of the organization.
Self-care
Training being mindful and compassionate to your own well-being and self-care. As a leader, it's important to have a good balance between work and personal life. Prioritizing time for rest, exercise, socializing, and hobbies that help you recharge and reduce stress.
Continuous learning
Staying open to learning and developing continuously. Staying updated with the latest trends in leadership and management practices. Attend seminars, conferences, and networking groups to expand your knowledge and exchange experiences with other leaders.
Psychological development is an ongoing process. CBEC sessions can help you stay motivated and started up on your continued commitment to your own personal growth and reflection. In which you trengthen your leadership abilities and become more effective in leading your employees and the organization as a whole.
If you are interested in CBEC you can book your CBEC course by calling +45 29829174 or mailing hyllconsult@protonmail.com